I am so thankful for a Praying Church!  First of all, our corporate prayers together at church; whether in Sunday School, Worship Services or any kind of gathering, are so meaningful. Our sincere prayers are heard and received by the Lord. And they matter! 
Secondly, our prayers go up to the Lord from time to time as a result of receiving a special prayer request during the week through an email. How nice to be informed so quickly & directly about peoples' needs and enabled to immediately intercede on their behalf. I know our hearts are relieved and encouraged when we can so effectively pray for others. To be able to connect with God who is so able, faithful and willing to answer our prayers is truly a blessing to all.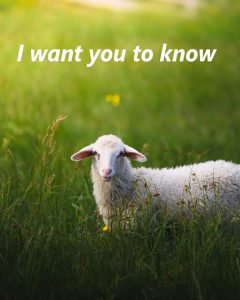 Thirdly, I imagine it would surprise us all to know how much, how intensely and how faithfully so many pray. I believe you are a praying people. You use lists and emails to inform and lead you. No doubt you respond to the promptings of God's Spirit. You pray about the burdens you know others carry. You honor the Lord with your trust in Him and your expression of love for others.
Finally, as we pray for our nation, governmental leaders, military and missionaries, we act on our responsibility and privilege to seek God's protection, leading and blessings for those who need it very much. And I know God can make a difference in and through their lives. And by the way, don't forget the Asburys will be with us very soon & will be sharing with us. We look forward to that. Please be praying for their safe travel.
I do not take your prayers for granted. I appreciate them.
And I look forward to seeing God fulfilling His Promise.
"Call unto me and I will answer thee and show thee great and mighty things that you knowest not."
Jeremiah 33:3
Thanking The Lord For You
Bro Rick