I am so excited about this weekend!  Saturday morning at 9:00am we will have our annual Carnival and Easter Egg Hunt.
Please pray for good weather, plan to be here & be ready to help.
It is always a wonderful time and opportunity to reach out.
On Sunday we will host the Community Easter Sunrise Service at 6:30am.
A wonderful breakfast prepared by our men will follow the service.
And of course, our children's choir will share some songs in our regular
Morning Worship Service at 10:30.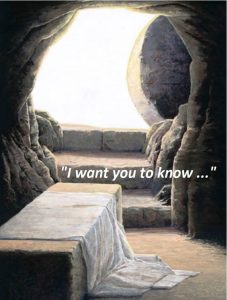 This Sunday; as with every Sunday and every day, we have good news to proclaim.
"We serve a Risen Savior…"
I am so thankful for a servant hearted and minded church.
May the Lord be exalted in our midst in these days.
Thanking the Lord for You,
Bro Rick