I love Easter, the whole Easter season & experience. All the special events & services are so exciting & positive. The message of the Resurrection of Jesus changes everything. It changes death to life, despair to hope & passivity to commitment.
I want to ask you to make worshipping & serving the Lord this Easter a special commitment. As always, we will have the Easter Egg Hunt & Carnival on the Saturday morning before Easter at 9:00AM. Thank you Janet & Charlie Allen, Linda Smith & so many for making such a wonderful blessing happen. It requires so much time & work & everyone doing their part.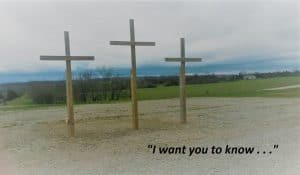 This Easter we will have the privilege & pleasure of hosting the Russellville Easter Community Sunrise Service at 6:30AM. We will have a hot breakfast afterwards for everyone there. In our own 10:30AM Worship Service, the children are singing as well as our church choir. And we will close our study in 1 Corinthians 15 with the victorious message of "Our Resurrection Life in Jesus."
Here's my request to you. In these weeks ahead,
would you seek the Lord concerning someone in particular that He might put on your heart to ask to be involved on this Easter weekend? It may be someone who's been here before but not lately. Maybe it's someone who we have never reached out to before. Maybe we'll be led to make a visit, or make a call or send a message some way.
But would you pray with me that God will lead us to make the most of this wonderful season & opportunity to reach out to people around us?
Thank you for your love & service for Christ
& the way it touches lives,
Bro. Rick